Fun Times at Homer's Free Download is a fun game in the style of FNAF. The game brings a lot of horror from the lovely character Homer.
About Fun Times at Homer's
Fun Times at Homer's Free Download promises to bring suspenseful, exciting moments in a different FNAF style. The game still has a horror element, but the gameplay is funnier than the mainstream FNAF style. The game belongs to NickolasPerson, and FNAF influences the game gameplay.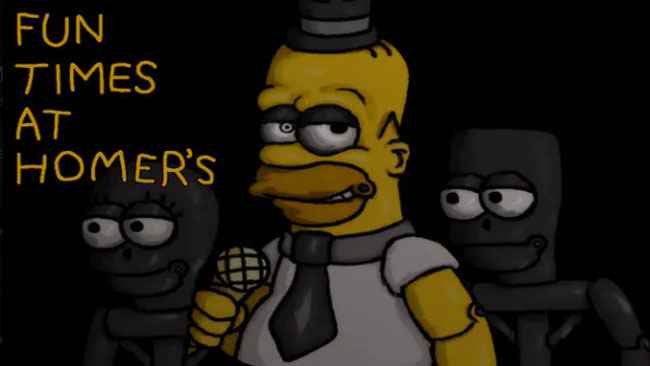 You control the guard Couch. You have to survive to complete the night guard shift (time from 0am to 6am). Of course, horror things will happen at night. Different Simtronic characters will try to scare you, act weird, and find a way to sneak into your office secretly. All the Simptronic characters want to kill you, and you have to escape from the haunted house. Fun Times at Homer's brings horror – humor to the mind of NickolasPerson.
The player faces the main character- Homer. Homer will appear on Tuesday night. Homer will hide in the girls' bathroom after leaving the Performance Stage. Then Homer will randomly choose the kitchen, or the Arcade room. Homer may also return to the portrait or banquet room. Homer's defining feature is his big, scary smile.
The game has an update, and you should use the update to know where Homer is. Homer's screams are terrifying, and the FNAF Song is insanely stimulating.
Screenshots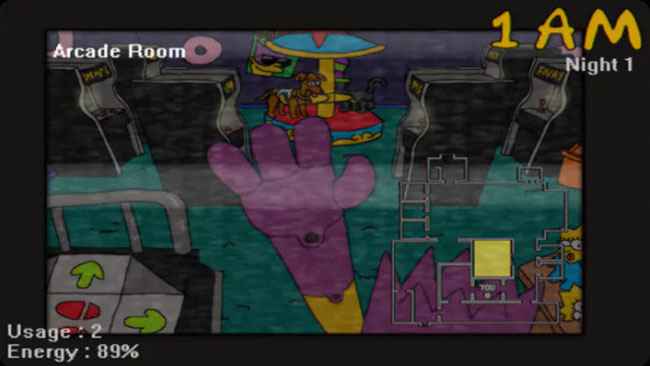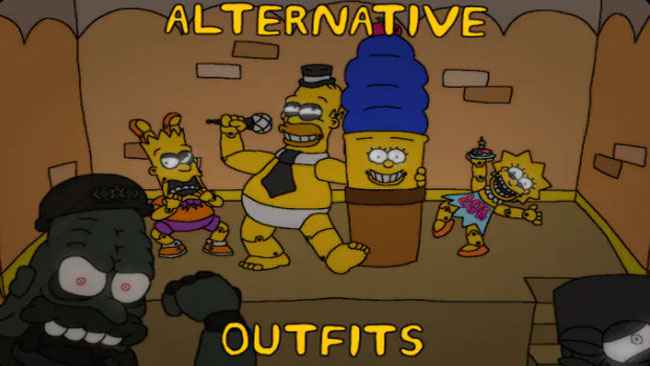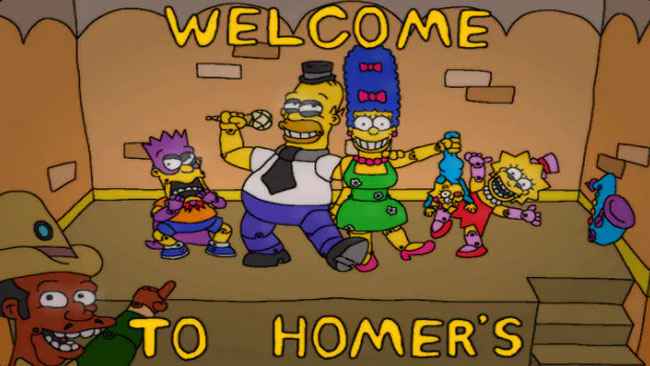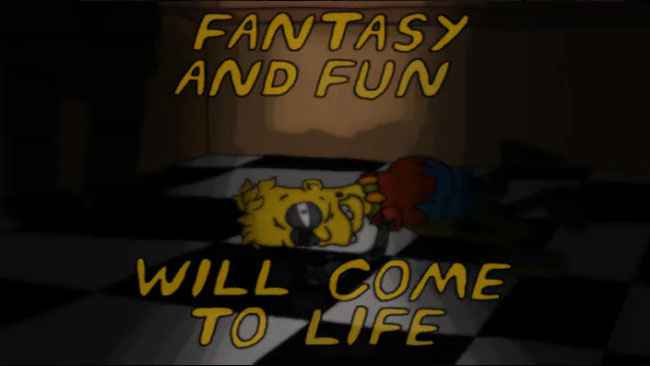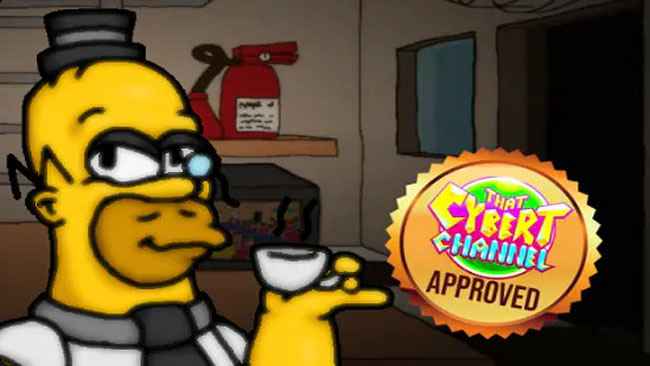 By: NickolasPerson @NickolasPerson
Recommend Games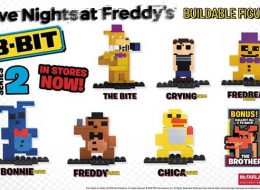 Five Nights at Freddy's 8-Bit Edition Free Download will provide some new stuff. You might need them to make your Five Nights at Freddy's be a lot better. About Games Five Nights at Freddy's 8-Bit...