Animatronic Salvage Free Download delivers classic jumpscares from familiar Animatronics. You can survive or be destroyed by jumpscares.
About Animatronic Salvage
Animatronic Salvage Free Download is a free game, and extremely scary. The game is an exciting fangame from MysticMC-MFP. The popular FNAF series inspire the game. Overall the game is very loved by all horror fans who love scary moments.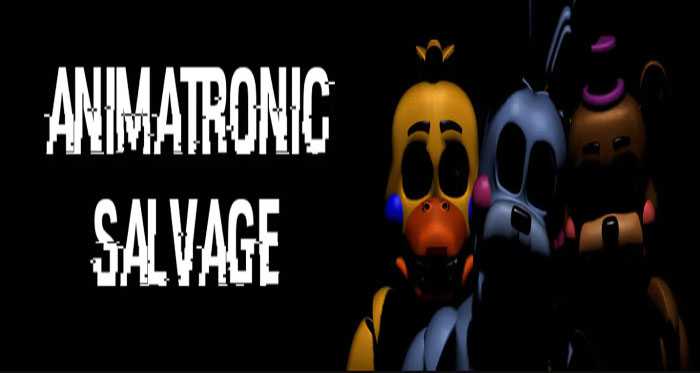 The game combines the salvage part (FNAF 6) with the Funtime Freddy part (Sister Location). The game introduces the Animatronic rockstar. In addition, the game also has many other interesting Animatronics. Of course, all Animatronics are very aggressive, and extremely dangerous.
You enter into a dangerous dialogue with ferocious Animatronics in Animatronic Salvage. The game will give detailed instructions to the player. All instructions are displayed on the tablet. Players try to prevent jumpscares, and each Animatronics has its way of working.
If you want to stop Rockstar Freddy's movement, you need to create an electronic shock. If you're going to stop the motion of Rockstar Bonnie, then you have to play the guitar. If you want to control the movement of Rockstar Chica, play music in Chica's movement direction. Darkness will be the best obstacle for Rockstar Foxy.
Download Animatronic Salvage Unblocked and stop the madness of rockstar animatronics!
Screenshots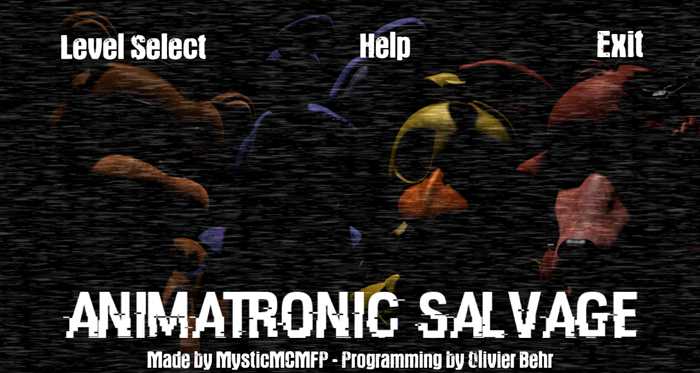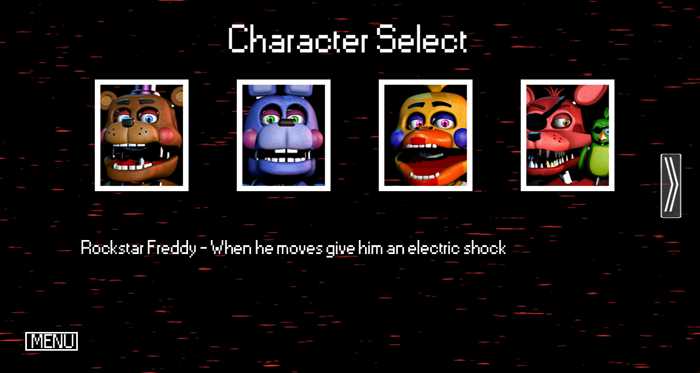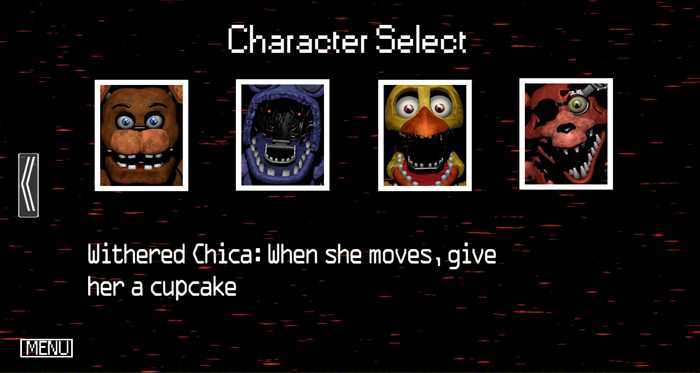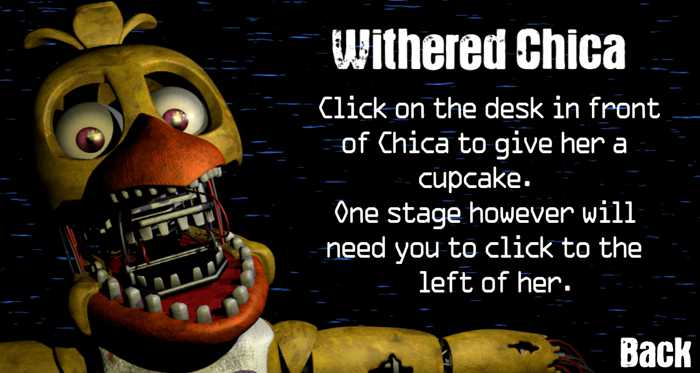 Recommend Games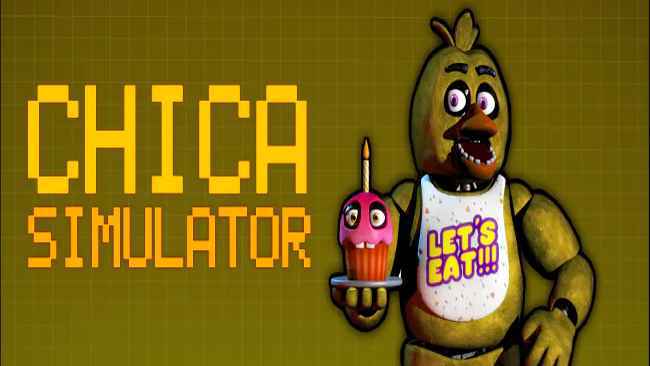 Chica Simulator Free Download will give you only one fear. And that will be Chica. This is a chicken from FNAF Games, but his face could give you nightmares. About Chica Simulator Chica Simulator download...